Cost of Living Events in Herefordshire
At previous Herefordshire Community Partnership events, the rising cost of living was highlighted as an area that statutory and VCSE partners should pay particular attention to.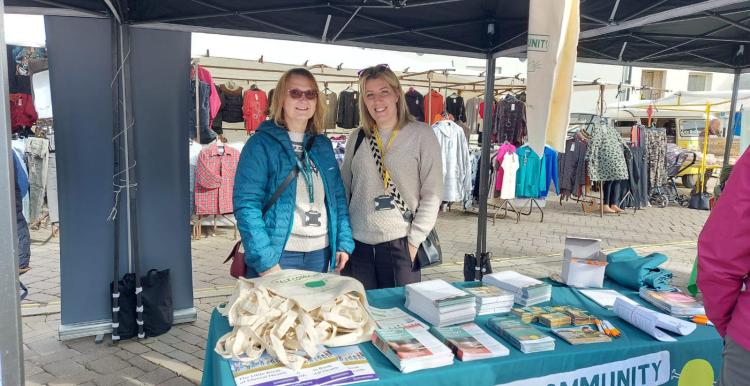 As a result, Talk Community along with partners, has been running a series of events across the county to help Herefordshire residents find the advice and support they need to help with money matters and debt management.
Local organisations such as Citizens Advice Herefordshire, St Martin's Foodbank, Herefordshire Community Fund, The Living Room, Herefordshire and Worcestershire Fire and Rescue Service, Age UK and Talk Community's Health Lifestyles team have been in attendance at events in Hereford, Ledbury and Leominster. In some venues, Taurus Healthcare has also been in attendance offering health checks.
Future events are scheduled to take place in Bromyard, Kington and Colwall over the coming months. Each event offers a slightly different range of organisations which are advertised in advance. Each event is open to everyone across Herefordshire. There is no need to book and people are encouraged to pop in to see what advice and tips they can pick up.