Healthwatch works with Mencap to launch Hear Our Voices
Along with Herefordshire Mencap, Healthwatch Herefordshire identified a need for those with a learning disability to have a bigger say in what matters to them. We also identified a need for the development of a larger pool of people with learning disabilities for services to consult with.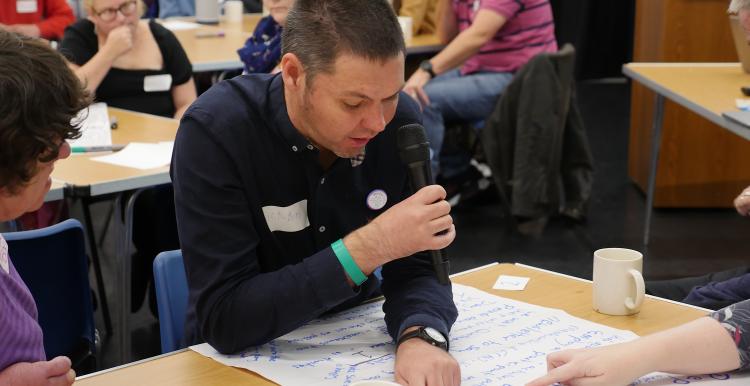 With funding from Herefordshire Community Foundation, we developed 'Hear Our Voices' which was launched on October 19th at The Kindle Centre. As well as a great networking opportunity, it was a chance to ask participants about the ways in which they would like to be consulted by services or give their views about initiatives.
The event proved to be very successful with people from 11 organisations in attendance. Feedback showed that attendees would like to meet again on a bi-annual basis and so plans are already underway for the next event.
If you are a service who would be interested in engaging with the Hear Our Voices group at the next event, please contact:
Rose Hunt - Herefordshire Mencap: 
Mary Simpson - Healthwatch Herefordshire.co.uk: